Here! Global first low-carbon jumbo 3D printing architecture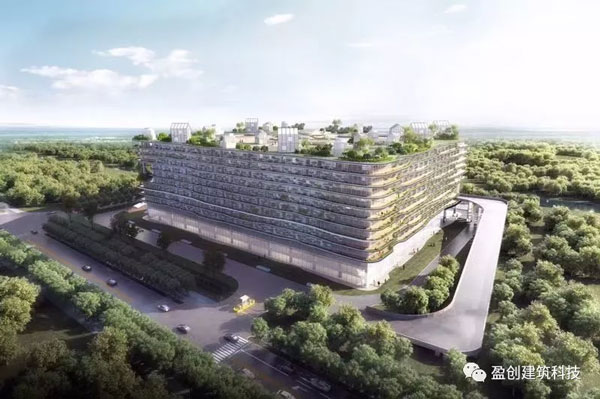 At this moment in Shanghai

China International Import Expo is coming
Global first low-carbon jumbo 3D printing architecture is been preparing
Located in Zhangjiang Qingpu Park
……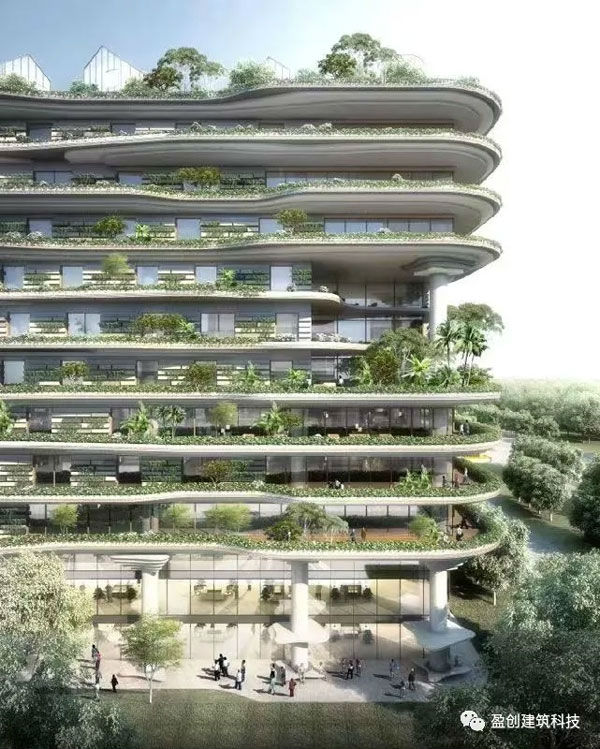 Why call it huge architecture
It is near 100,000 square meters!
Green industrial tourism sample factory!
3D printing machine is going to print on site
Guess how many tons of solid waste it used?
Guess how many fruit trees it can plant?
Guess how many kilograms of vegetables it can harvest each year?
Guess how it feeds fish without water?
Guess how it automatically irrigates the vegetables on the wall?
And guess how it saves water?
Guess how it's self-sufficient?
Guess what kind of art display platform its roof would be?
And guess how much carbon it reduces?
……
Why is it the world first?
Zhangjiang national independent innovation demonstration zone masterpiece!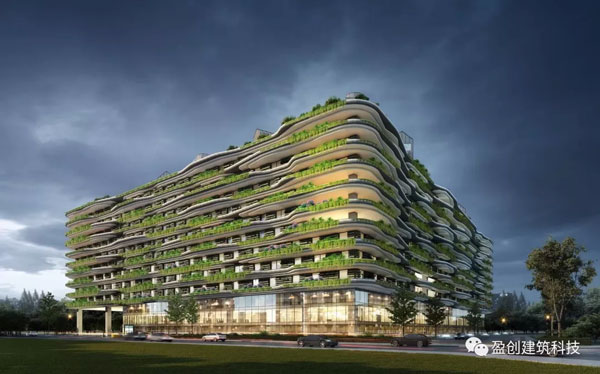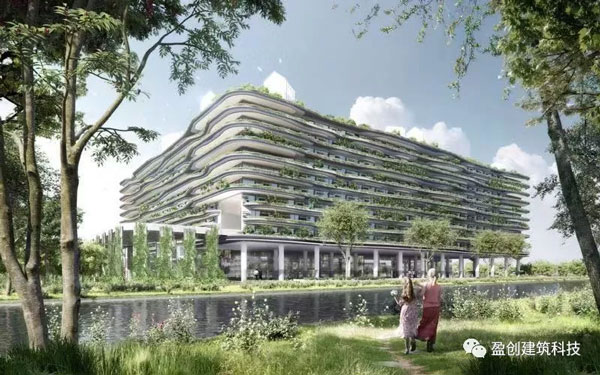 Highlight 1: Big size
3D printing jumbo —— The total height is about 46.3 meters. There are 4 floors of workshop on the ground, each floor is 10.8 meters. There is also a garage under huge 3D printing architecture, with a total floor area of nearly 100,000 square meters. It will be the largest single 3D printed building in the world.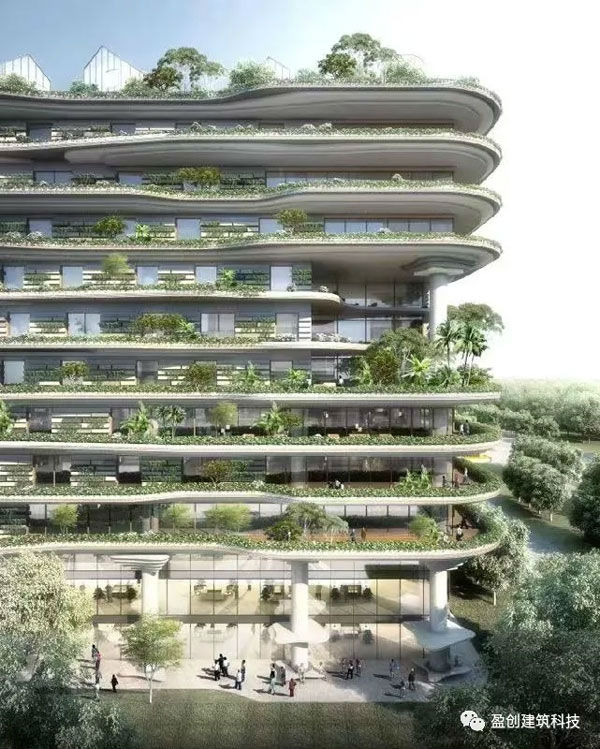 Highlight 2: Solid waste accounted for 73%
3D printing jumbo material environmental index —— 73% of construction materials come from the new use of solid waste, an unprecedented amount of environmentally friendly ink materials.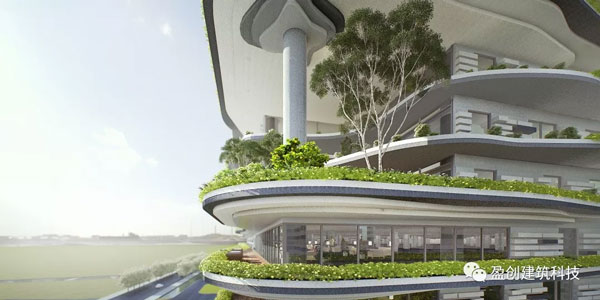 Highlight 3: Large crop
3D printing jumbo ecology index —— The 12-storey balcony building can plant more than 20,000 fruit trees. Moreover, the enclosure wall is designed to be capable of planting vertical greening wall, adding automatic vertical drip irrigation. Fruits and vegetables can be planted directly on the wall. The fertilizers can be recycled from the building.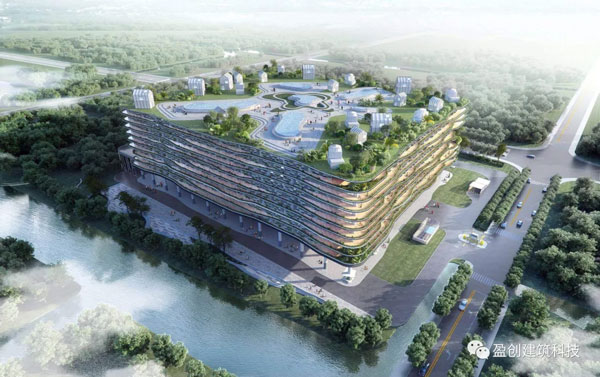 Highlight 4: 100% water and electricity self-supply
3D printing jumbo green energy index —— The Windows and walls of jumbo will be equipped with a variety of solar power systems to power the building's daily electricity. In addition, the sunken rain water circulation collection square adopts the fish and green plant symbiosis system, which can be used for the construction greening and fish breeding circulation.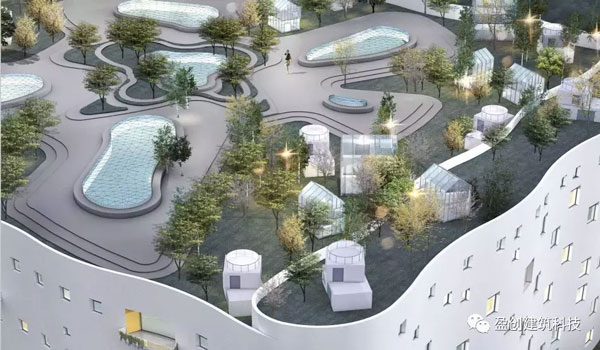 Highlight 5: Wanfang art park on roof
3D printing jumbo roof scenery —— Tens of thousands of square roofs are a 3D printing art display park, including 3D printing of architectural flowerbed, landscape and components…… This three-dimensional printed solid waste transformed the sky garden, the sky botanical garden, the sky fruit tree garden, the sky garden, is Yingchuang global 3D printed architecture circular industry expo.
……
It is the pursuit of perfection that keeps one's original heart in mind. Yingchuang global 3D printing building recycling industry expo park is a green building with sustainable development, a sample factory for industrial tourism, and will be the world's largest eco-green building with solid waste ink on site 3D printing.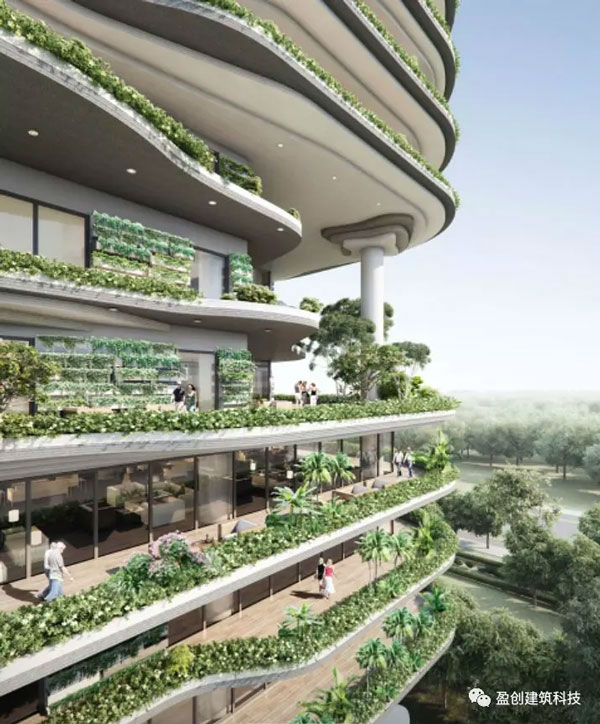 WINSUN 3D Printing Circular Industry Expo Garden
(English)
Coming to Zhangjiang Qingpu Park
Call for a green earth
No.789, Xinjin Road, Qingpu district, Shanghai
3D printing recycling industrial park
3D printing global R&D center
3D printing sample factory and recycling factory
…………
Everything is waiting for your innovation and discovery
Winsun 3D printing green building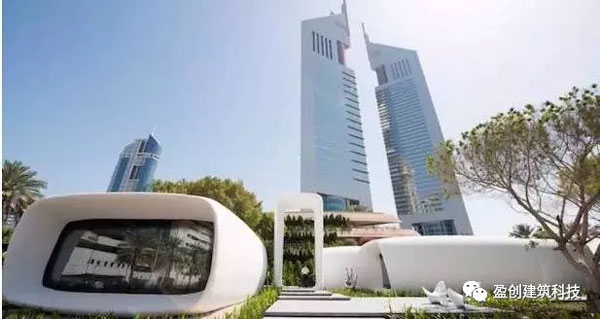 Winsun 3D printing government house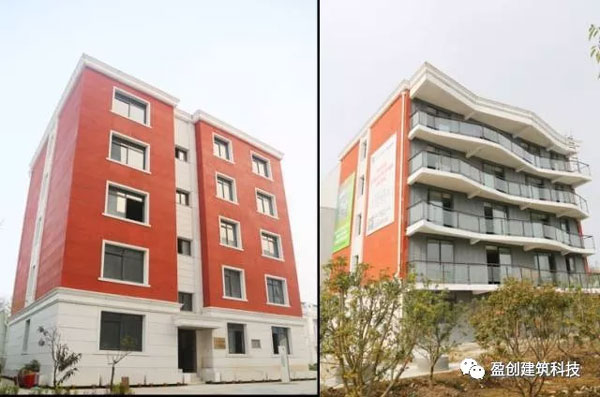 Winsun 3D printing 6-story project

Winsun 3D printing irregular building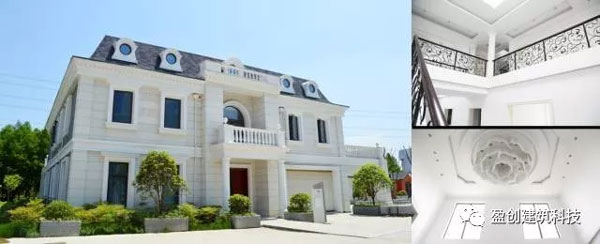 Winsun 3D printing 1100 ㎡ luxury villa projects -- internal and external integrated printing


Winsun 3D printing Chinese classical garden project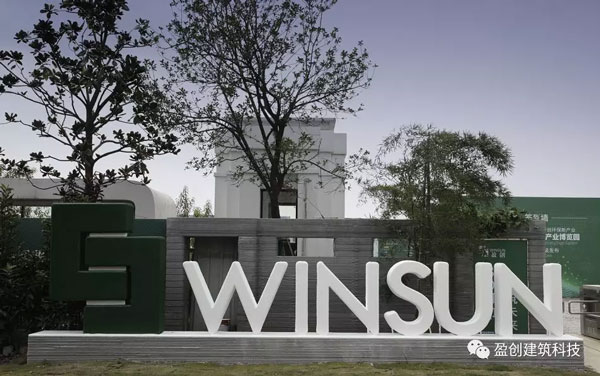 Winsun 3D printing logo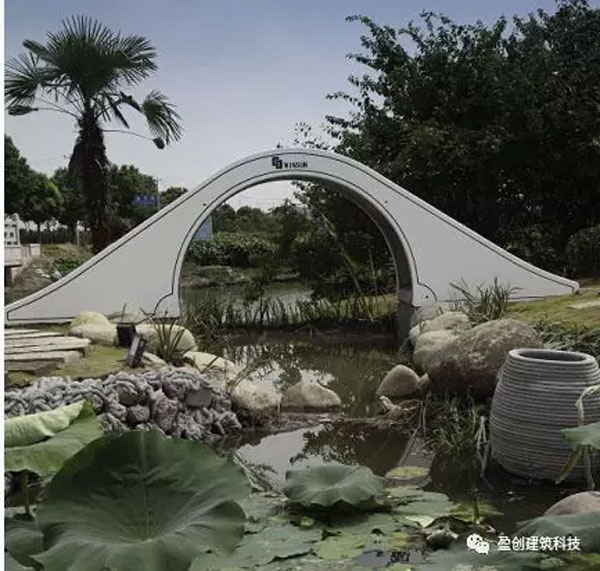 Winsun 3D printing stone arch bridge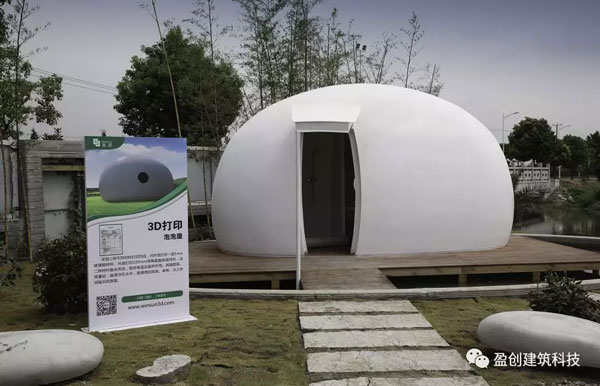 Winsun 3D printing bubble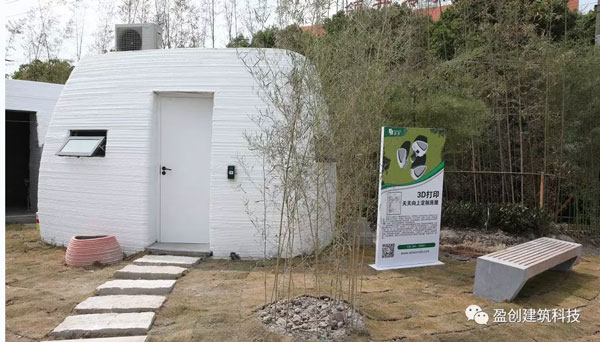 Winsun 3D printing day-day up house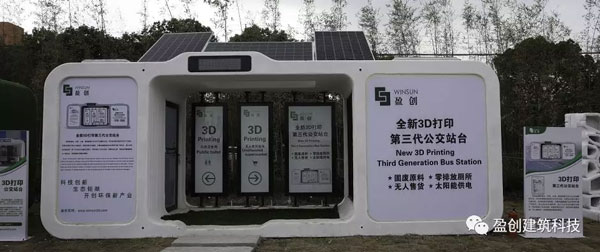 Winsun 3D printing day-day up house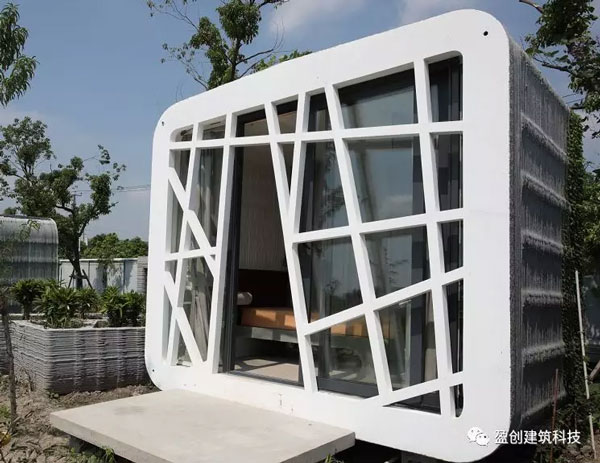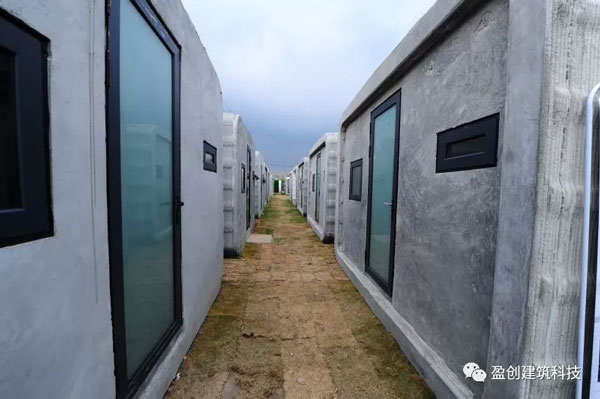 Winsun 3D printing shared houses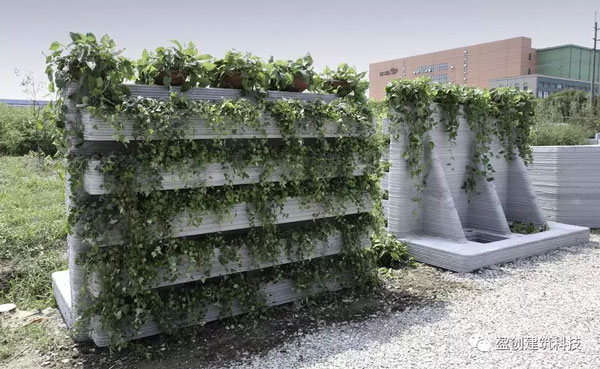 Winsun 3D printing green retaining wall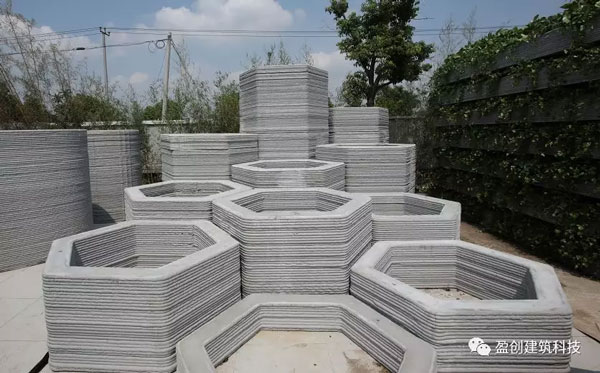 Winsun 3D printing ecological shoreline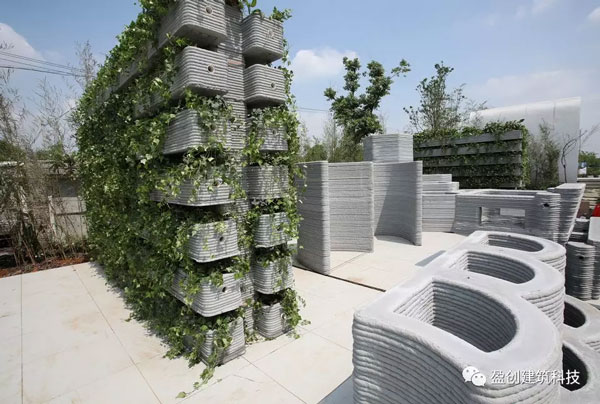 Winsun 3D printing double-sided green wall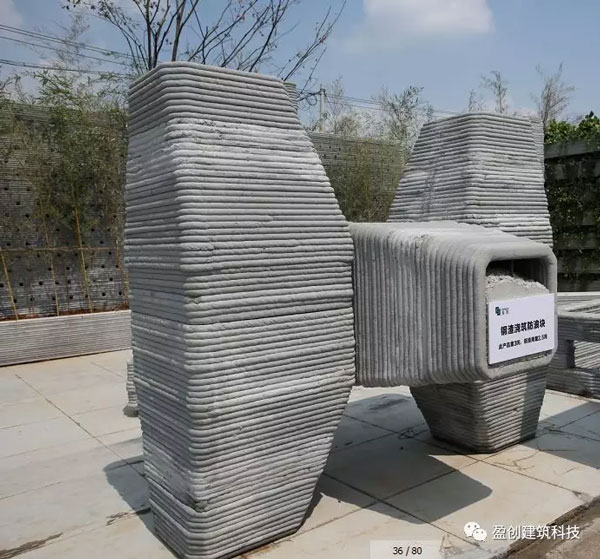 Winsun 3D printing twisting piece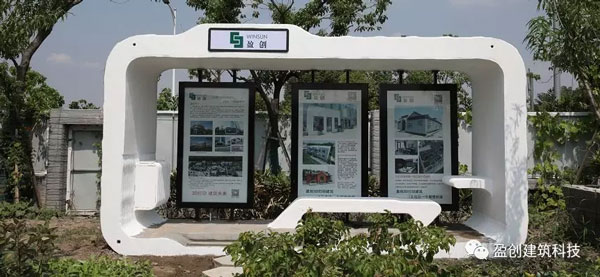 Winsun 3D printing one generation bus stop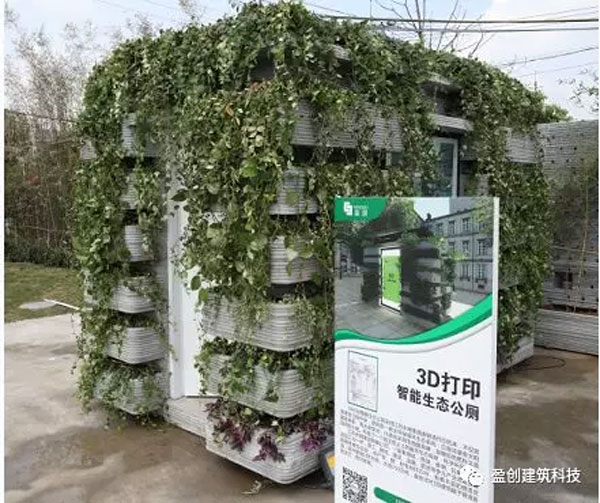 Winsun 3D printing ecological toilet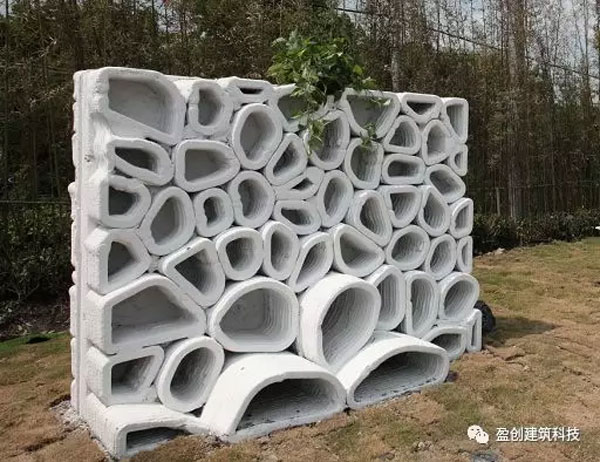 Winsun 3D printing noise elimination landscape wall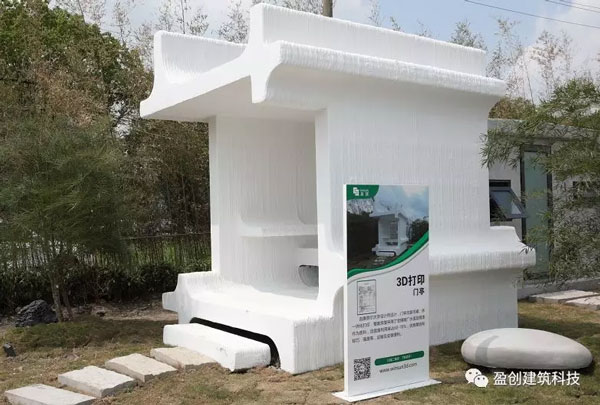 Winsun 3D printing door station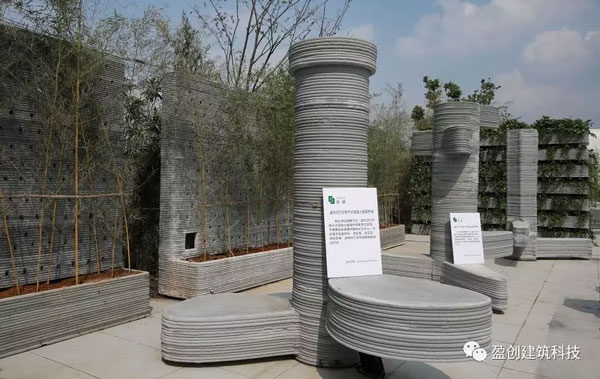 Winsun 3D printing branch concrete frame slope protection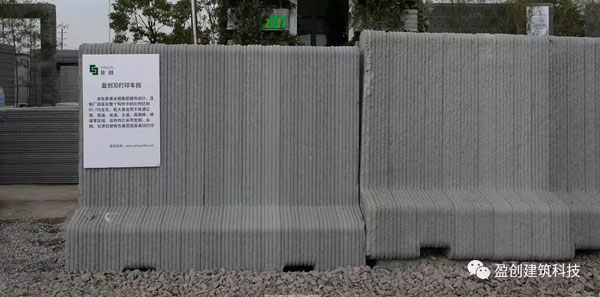 Winsun 3D printing highway road block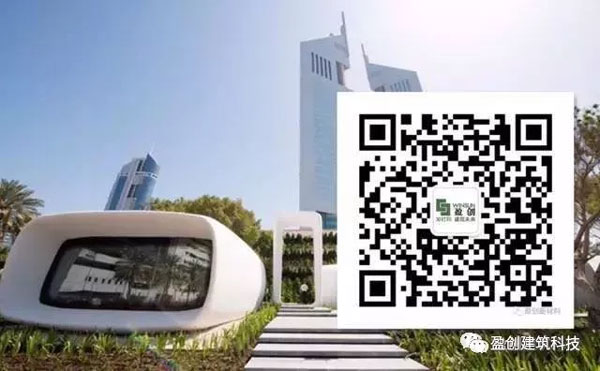 Scan code for more 3D printed buildings