The construction of Yingchuang 3D printing focuses on environmental protection and is a promoter of circular economy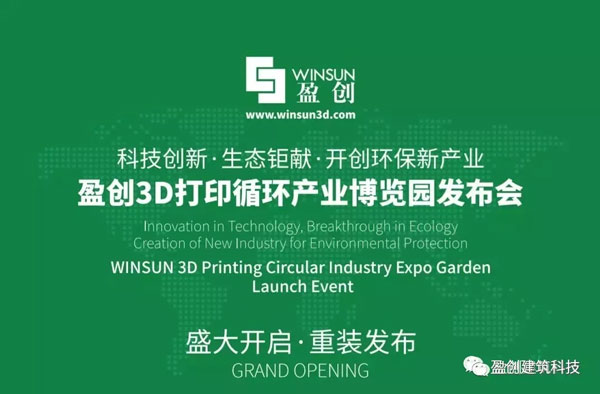 President Ma explained on the spot on Yingchuang 3D printing industry expo park press conference
On Sep.15, 2018, Yingchuang 3D printing cycle industry expo park opened grandly. Yingchuang 3D printing recycling industry expo park takes the lead in implementing the global community strategy of sustainable development of recycling industry, creating a new environmental protection industry with 3D printing construction technology, and turning all kinds of solid waste recycling into 3D printing "ink" and various plastic buildings.At the press conference, representatives of the government, domestic and foreign enterprises and institutions joined hands with nearly 500 guests on the scene to launch the "Shanghai declaration on global 3D printing recycling industry community action".Since then, there has been a new landmark on the green planet -- the Yingchuang recycling industry expo park.
Yi Jieyi, dean of the school of architecture and art design, Xi 'an Peihua university
Yi Jianzhong, dean of the school of architecture and art design of Xi 'an Peihua university, has interpreted the design revolution triggered by 3D printing technology. The President spoke highly of the scientific and environmental nature of yingchuang 3D printing building, and called for building a bigger new world full of humanistic care with public art. He thinks Chinese people's understanding of 3D printed architecture is biased. They see only concrete, as China is currently studying new energy battery cars in the west. In fact, the world has already begun to drive unmanned, and the 3D printing architecture of Yingchuang is a representative of artificial intelligence. The more advanced significance of yingchuang 3D printing architecture is that any structure in the world is currently destroying the earth. Yingchuang, on the other hand, is able to reuse the resources that are originally good building materials, because they are destroying our living environment. This is not only a moral issue in design and architecture, but also a practical way to save the world. At present, no one in the construction industry and industry can solve the problem of solid waste on a large scale like Yingchuang. He emphasized that the design-driven industry is important, especially the 3D printed architecture design driven industry. A 3D printing architectural design center needs to be established. He hopes that the 3D printing architectural technology can work with all the interdisciplinary partners of the world's best designers, creative masters and artists to build a bigger new world with public art full of humanistic care everywhere.

Speech by Chen Kai, assistant director of DTZ strategic development consultancy
Chen Kai, assistant director of DTZ's strategic development consulting division, made a speech on the "sustainable model of circular economy in urban development". He pointed out that Ying created as a 3D printed construction enterprise is a booster of urban sustainable circular economy. Mr.Dai is not only exploring the industry, profit structure and social livelihood, but also exploring how to make the construction circular economy of Yingchuang 3D printing play a greater role, so as to serve the society and people.
Exhibits in Yingchuang circular 3D printing industry expo park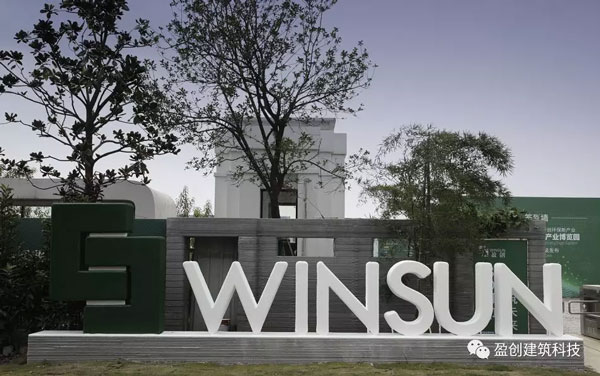 Yingchuang 3D printing Logo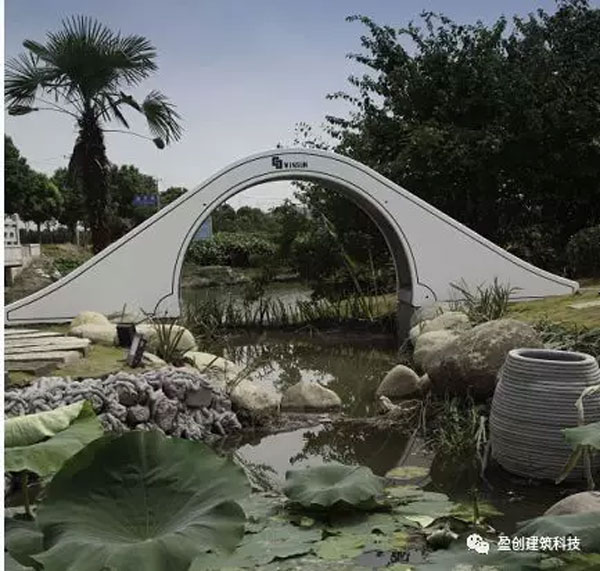 Yingchuang 3D printing stone arch bridge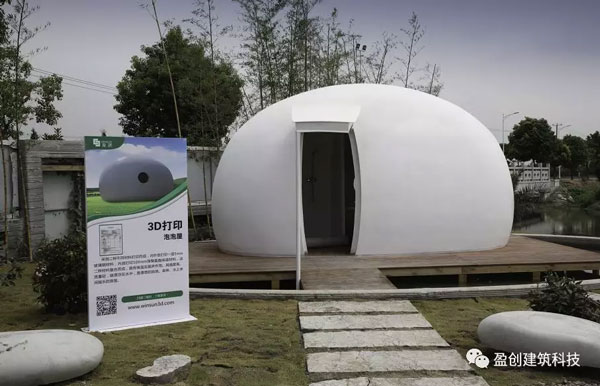 Yingchuang 3D printing bubble house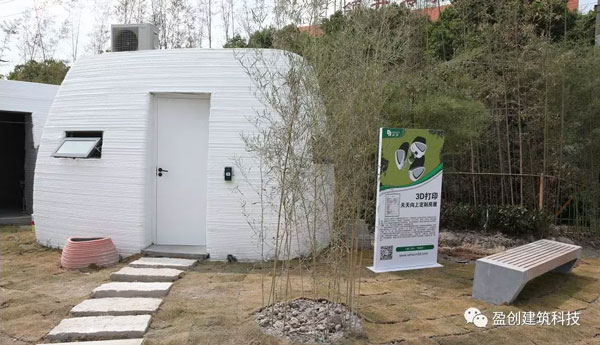 Yingchuang 3D printing day-day up house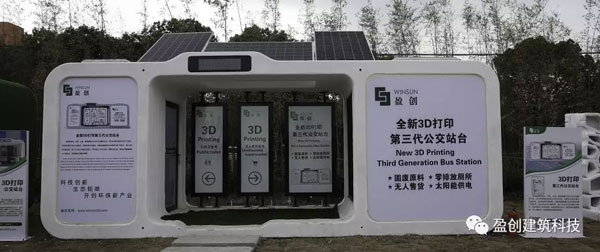 Yingchuang 3D printing bus stop ( three generation)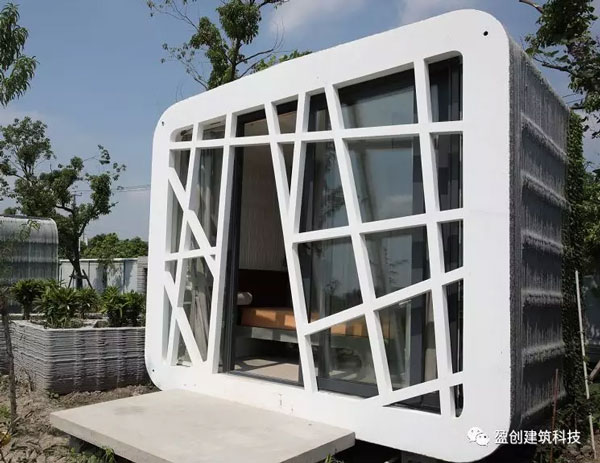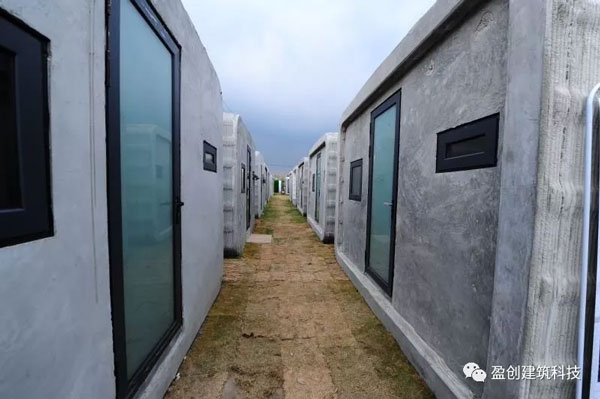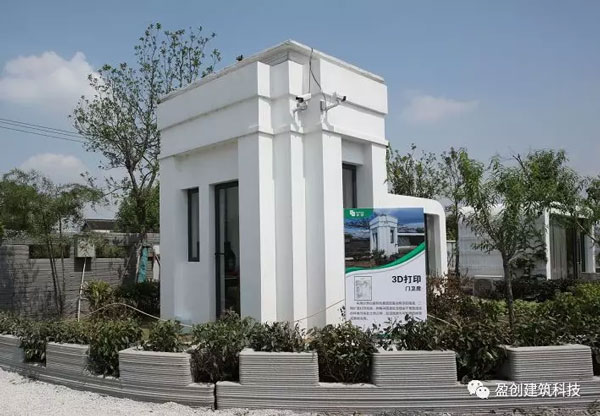 Yingchuang 3D printing guard room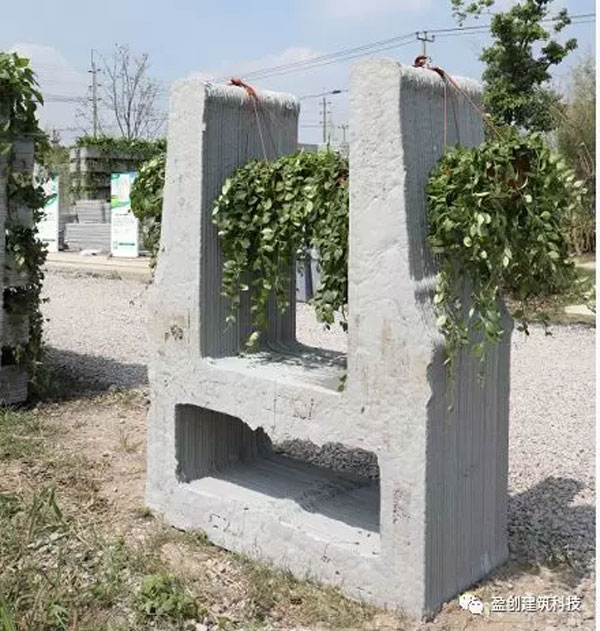 Yingchuang 3D printing section of high-speed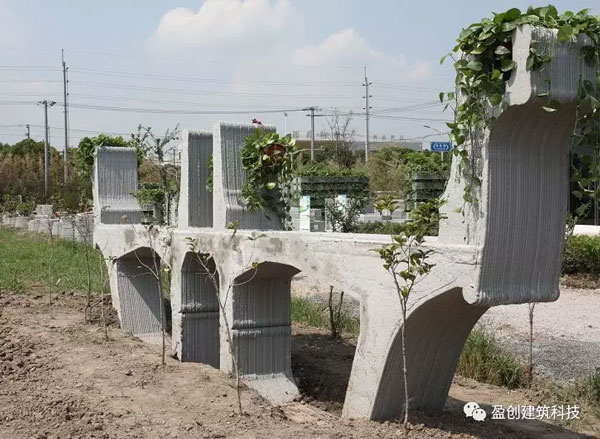 Yingchuang 3D printing section of freeway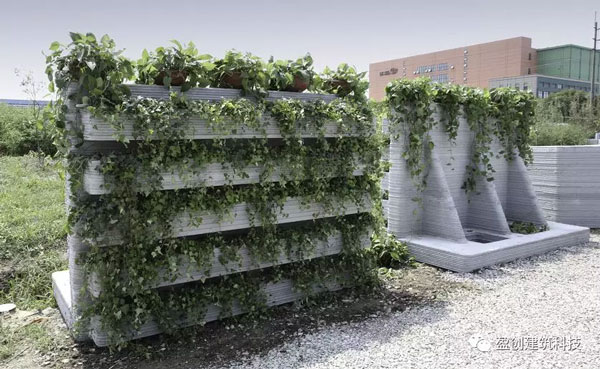 Yingchuang 3D printing green retaining wall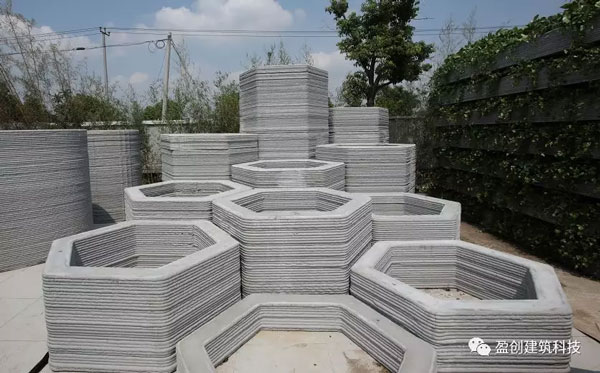 Yingchuang 3D printing ecological shoreline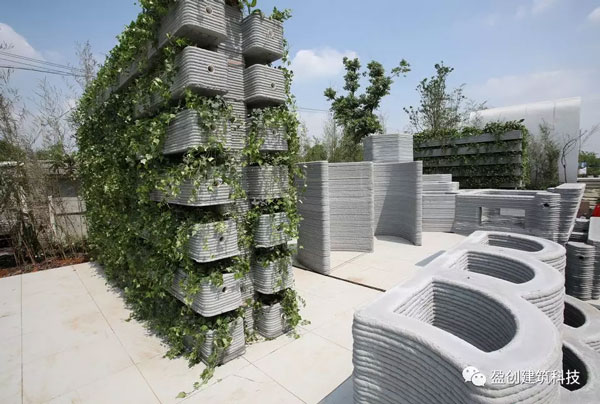 Yingchuang 3D printing two sides green wall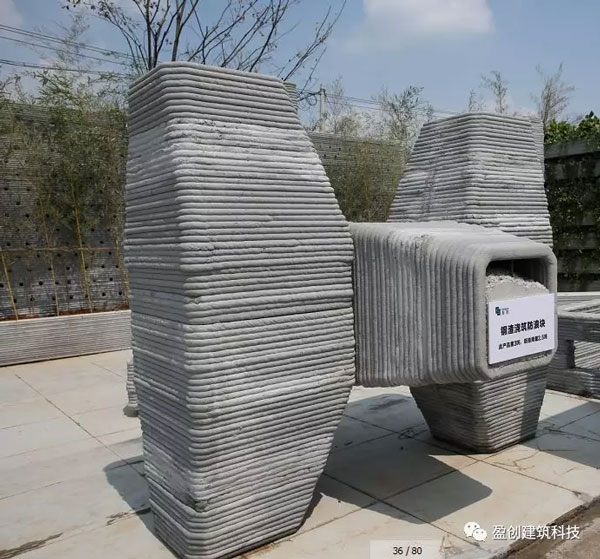 Yingchuang 3D printing work piece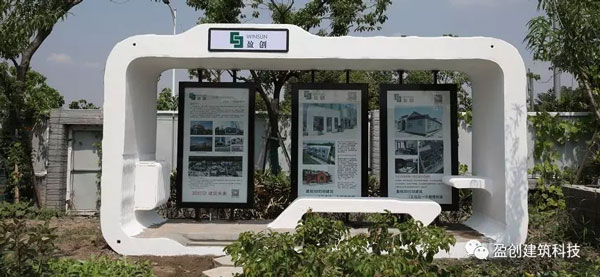 Yingchuang 3D printing one generation bus stop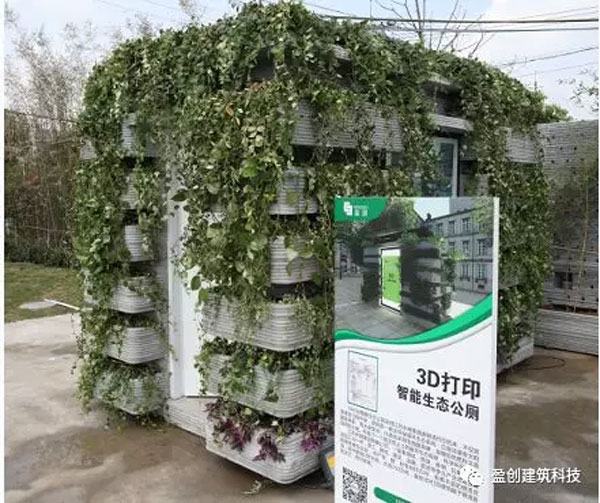 Yingchuang 3D printing ecological public toilets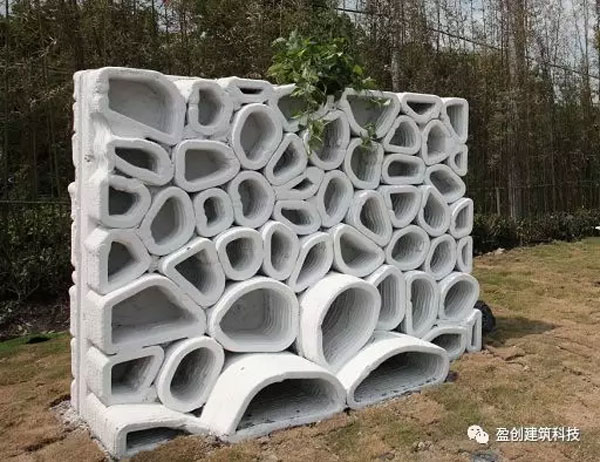 Yingchuang 3D printing noise elimination landscape wall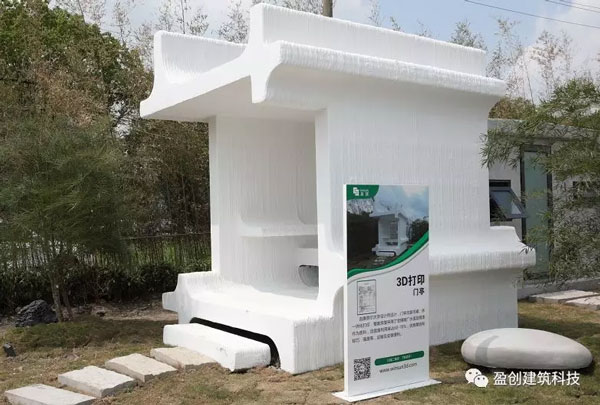 Yingchuang 3D printing door station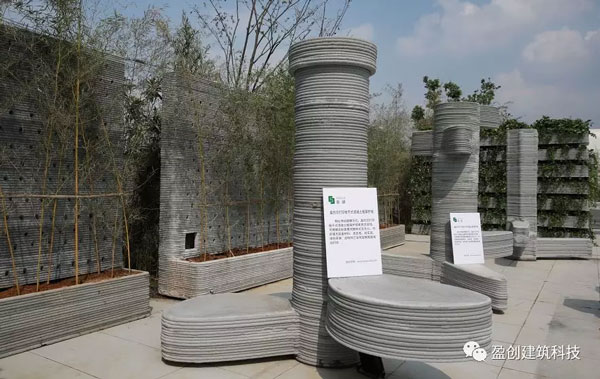 Yingchuang 3D printing branch concrete frame slope protection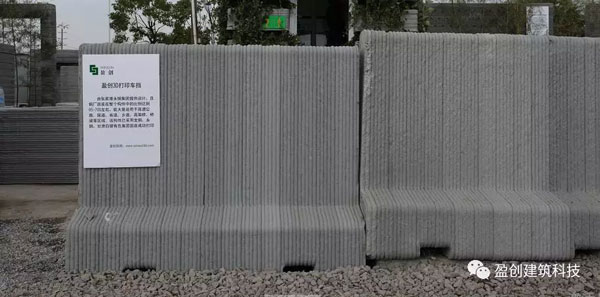 Yingchuang 3D printing highway road profile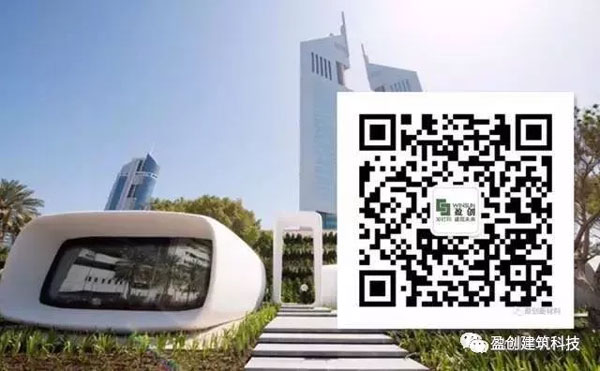 Please attention us for more 3D printing architecture