Winsun 3D printing classical building -- Yanxi Lake Lianxi Pavilion
On Apr.22, the closing ceremony and award ceremony of the eighth Beijing International Filmfest was held in Yaxi Lake International Exhibition Center, Beijing. The hot films, like Honghai Action, Panic Mom, Visual Juliet and Loess Plateau, were full of honor.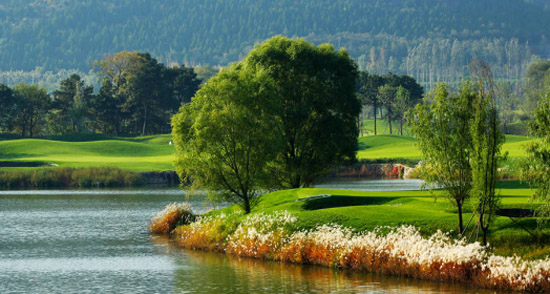 Yanxi Lack Natural Scenery
Yanxi Lake is located in Beitaishang Village, North of Huairou, Beijing, with beautiful scenery, board and clear water. The name comes from the hordes of geese who come to here every summer and autumn.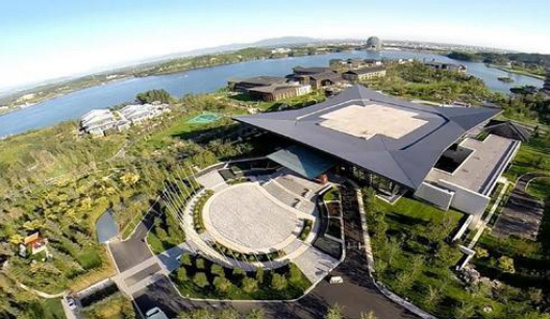 Full view of Beijing International Conference Center
2014 APEC summit was held in Yanxi Lake. Bejing International Convention Center, 12 sets of presidential villa and a boutique hotel was settled here. It is honor for Yingchuang Building Technique ( Shanghai ) Co.,Ltd to build wall decoration project of 6# villa Lianxi Pavilion.
Full view of Beijing International Conference Center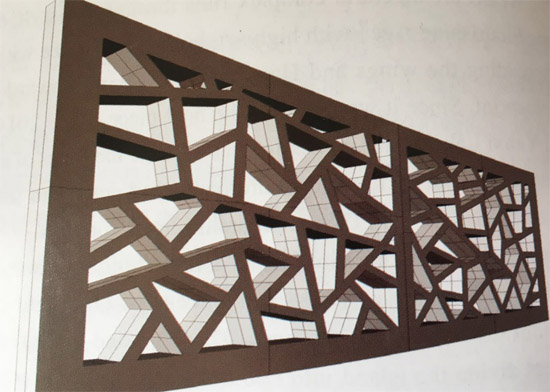 Design drawing of Yanxi Lake Lianxi Pavilion Wall
The picture of Lianxi Pavilion is traditional ice cube with different size. If the traditional way is used, it needs a large number of molds, which cost about 10,000 to 13,000 yuan /t, and the cost is high. With more than 100 times, the cost can be reduced substantially.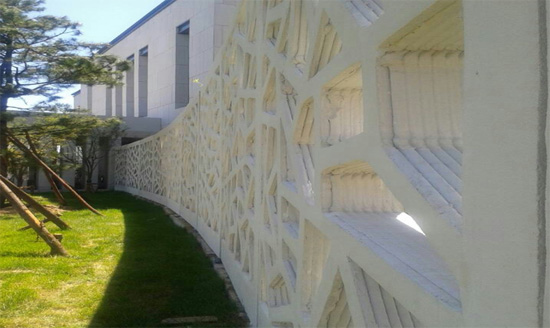 Yanxi Lake Lianxi Pavilion Winsun 3D Printing Wall
Winsun 3D printing architecture technology, does not require mold, personalized customization. On the basis of not adding cost, saving time, it can be intelligent and fast printing to realize the effect.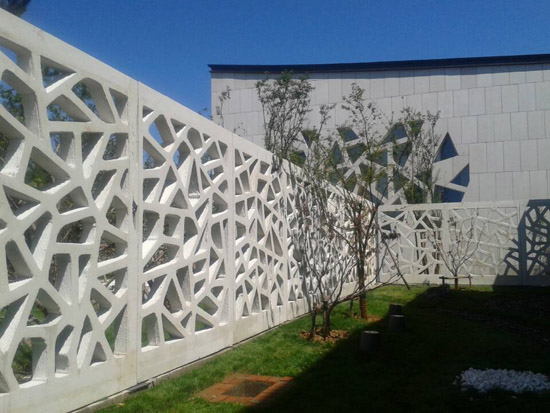 Yanxi Lake Lianxi Pavilion Winsun 3D Printing Wall
On this basis, Ying chuang independently developed and printed multiple multi-functional environmental protection 3D printing walls: artistic wall, greening culture wall, engineering partition wall...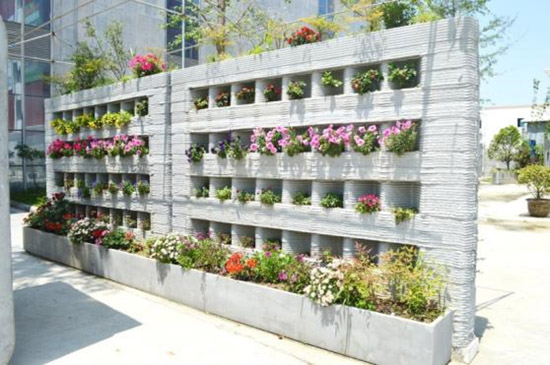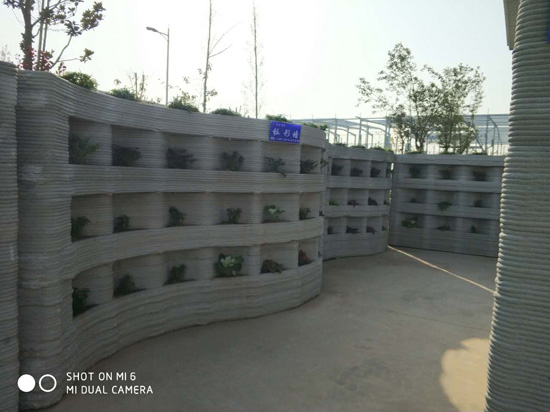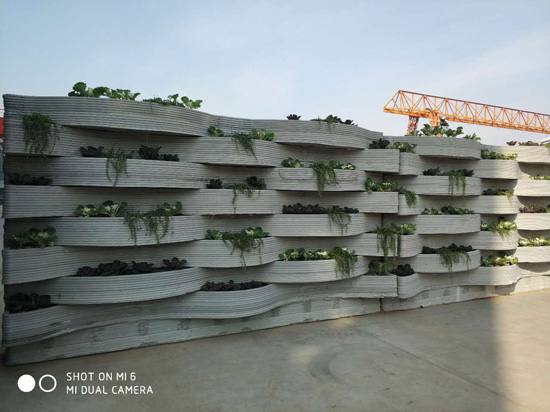 Compared with the traditional landscape wall, ying chuang 3D printing landscape wall does not need to be assembled. By printing technology, it can be quickly formed, zero construction cost, light and natural structure, and can be customized to meet the growth of different landscape plants.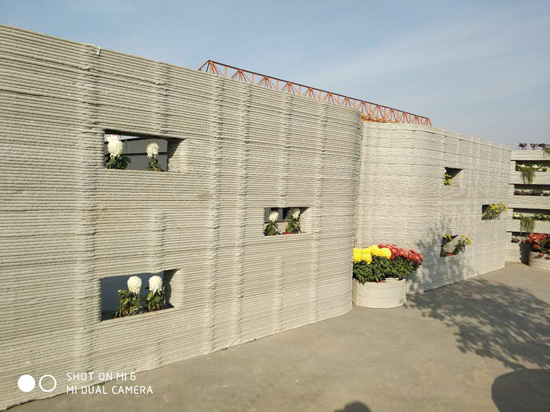 It is worth mentioning that Winsun 3D printing landscape wall, more energy conservation, environmental protection, resource regeneration, cleaning and improvement of the environment. The wall ink is derived from the regeneration resources of urban buildings, from the building demolition body and mine tailings to separate the recycled stone and reclaimed sand, scientific classification and treatment, used in 3D printing architecture wall, insulation and filling to achieve recyclable economic benefit.