National Centre for the Performing Arts -- the representative work of Winsun 3D Printing Architecture Technology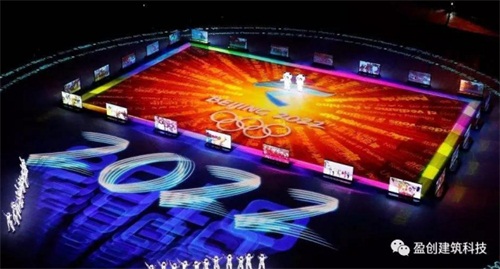 On February 25th, closing ceremony of Pyeongchang Olympic Games was held in South Korea. " Beijing eight minutes" put on the stage. 24 artificial intelligence robots control the "ice screen", together with 24 roller skaters matching the ground projection with a constant shifting of graceful movements, which attracts the eyes of the world. This is the first time in the world that many robots and actors dance together to achieve the perfect integration of high technology and cultural art. In just eight minutes, China's new era has been shown to the world: The people of Beijing have impressed the world with their enthusiasm for the winter games, the international landmark of Beijing and the great achievements of Chinese science and technology and also let the world look forward to the 2022 winter Olympics in Beijing.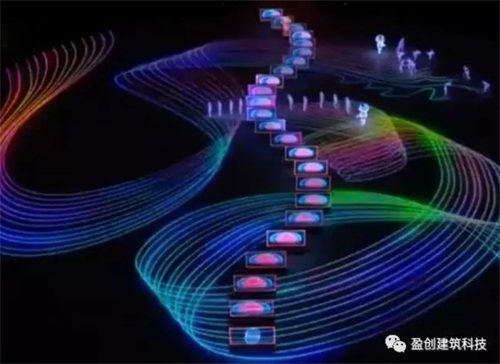 Beijing eight minutes artist program -- 2022 Meet in Beijing
The Chinese national grand theatre is an important landmark of Chinese culture, which is displayed on the screen of intelligent robot.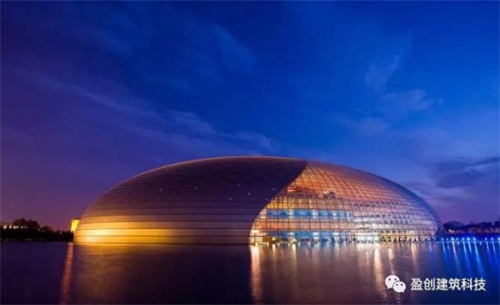 As one of the landmark buildings of the new Beijing, the national grand theatre, with its unique body structure, a crystal clear lake, and a large area of green space, trees and flowers, has not only greatly improved the ecological environment of the surrounding area, but also embodies the concept of harmony between man and man, man and art, harmony between man and nature.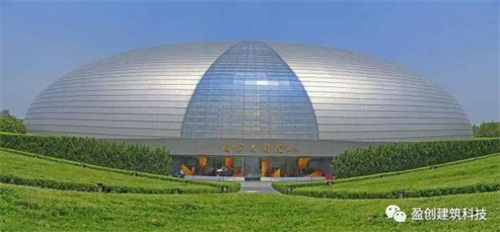 National grand theatre was founded in 2001. Winsun Building Technique (Shanghai) Co.,Ltd has defeated many domestic and foreign competitors in international bidding to be in charge of the construction of GRG acoustic external wall of the national theater and concert hall.
The Winsun acoustic GRG exterior wall used in the national grand theatre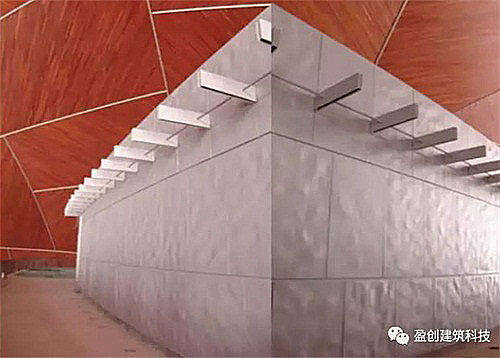 The Winsun acoustic GRG exterior wall used in the national grand theatre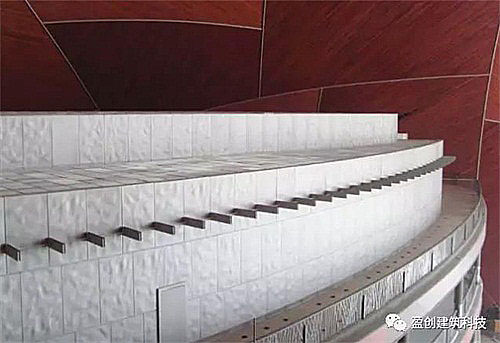 The Winsun acoustic GRG exterior wall used in the national grand theatre
Winsun GRG refers to special glass fiber reinforced gypsum board, which is 3D printing architecture green material developed independently by Winsun.This kind of material is suitable for all kinds of functional products and all kinds of architectural art form, with the characteristics of non-defrmation, light quality, environmental protection, short production cycle and easy to install, mainly used in the interior decoration of grand theatre, stadium, conference hall, commercial complex, high-end club to meet the various possibilities of architectural art modeling.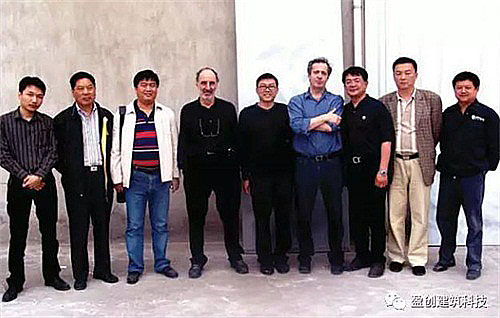 Designer Paul Andreu ( Left four ), Alan Boni ( Right four ), president Ma Yihe ( Left five)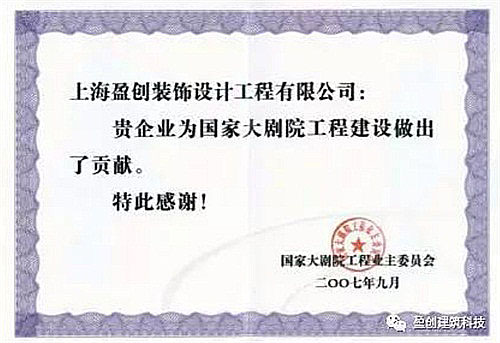 Ying chuang won the certificate of gratitude issued by the national grand theatre engineering owners committee.