Winsun 3D printing architecture technology will be landed in Huozhou, Shanxi
In January 17, Shanxi Province Huozhou 3D architecture printing technology project meeting was held in the HuoCoal group. Huozhou Party committee Secretary, Cui Shanyuan, party committee deputy secretary, Mayor Huang Xiaojun, deputy Mayor Zhang Qian, YingChuang Building Technology (Shanghai) Co., Ltd. Chairman Ma Yihe, HuoCoal group leader Wang Yongjie attended the meeting to discuss to introduce 3D architecture printing technology to Huozhou.
President Ma introduced the basic situation of company profile and 3D architecture printing technology to the participants and watched the model project publicity film together. As a rapid manufacturing technology with the advantages of integrated intelligent and energy-saving, 3D printing technology plays an important role in promoting the upgrading of the manufacturing industry. 3D printing architecture can realize the recycling of industrial waste and construction waste, effectively reduce production cost, shorten construction period and realize the organic unification of economic benefit and social environmental protection benefit.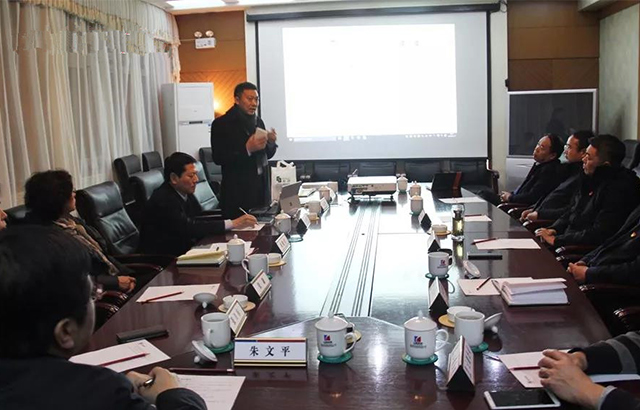 At the meeting, the participants discussed the industry standards, technical requirements and the feasibility of industrialized production of 3D architecture printing technology, and put forward some rationalization suggestions.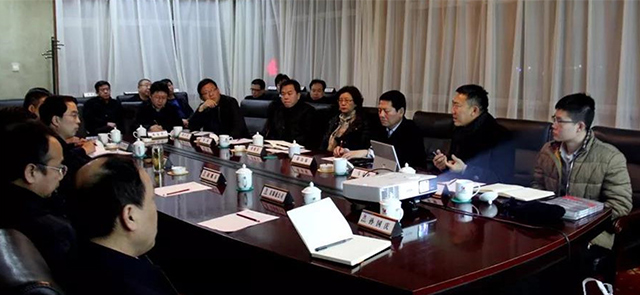 Huozhou Party committee Deputy secretary, Mayor Huang Xiaojun asked in the negotiations that the relevant departments should play their respective functions, active docking services to create a good business environment. At the same time, he hoped HuoCoal group can completes the preliminary docking work with YingChuang Building Technology (Shanghai) Co., Ltd to make 3D architecture technology landed in Huozhou as soon as possible, which will greatly help the transformation and upgrading of Huozhou industry.
Huozhou Party Secretary Cui Shanyuan stressed that that the city produces a large amount of industrial waste and construction waste each year, which has rich raw materials and broad market prospects for the development of 3D printing technology. This docking and negotiation is an important opportunity to promote the ecological environment management in Huozhou, which will promote industrial transformation and upgrading and finally achieve a win-win situation.