A competition between AECOM designers and Winsun in bootcamp
3D printing architecture technology is called "magic paintbrush of Ma Liang", printing buildings by a drawing. Ma Liang refers to Ma Yihe, inventor of 3D printing architecture technology. The "magic paintbrush" is the 3D printing architecture technology. On October 28, 2017, a competition starts between this "magic paintbrush" and the pen in designer's hands.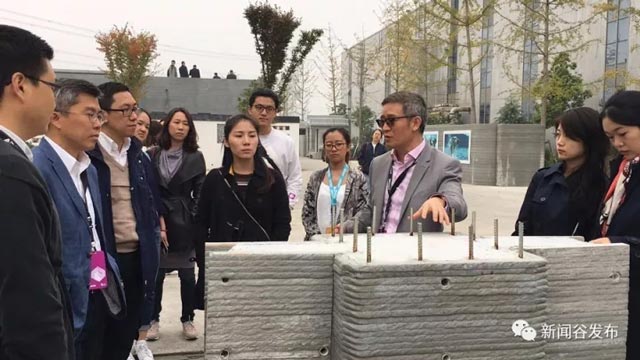 The designers visited Winsun Suzhou factory
On October 29 at 8 a.m, the competition formally started with a theme of "3D printing architecture technology application design" in Suzhou factory of Yingchuang Building Technique (Shanghai ) Co.,Ltd (WINSUN). A 3D printing technology application campaign launched by designers started. Yihe MA, president of Yingchuang Building Technique (Shanghai ) Co.,Ltd (WINSUN), and Quansheng QIAO, president of AECOM Asia Pacific, acted as general commander of the campaign. The AECOM design elites from around the world split into seven groups, officially opening the week-long theme "bootcamp".
Bootcamp split into seven groups
Who will win in this campaign? If a designer doesn't challenge himself, challenge tradition, or challenge the future, maybe he will lose in this campaign. How to to quickly grasp the essence of 3D printing architecture technology and to design the beautiful products in "magic paintbrush", the designers started their challenge. Firstly, they should design "3D printing architecture global R&D center"; Secondly, they should design "1 square kilometer industry future community"; Thirdly, they should design 3D printing architecture technology products that enter into people's daily life. The eve of future construction industry is coming during these 7 days. Please follow me to "bootcamp".
Can design passion resonate with technology dreams?
This "bootcamp" is different from the previous "bootcamp" organized by AECOM, which is the first attempt to take the virtual design training to the theme design combat. In order to ensure the "bootcamp" achieve the desired results, Yingchuang Building Technique (Shanghai ) Co.,Ltd (WINSUN), Winsun and AECOM China Ltd made rules of "AECOM+Winsun Bootcamp-3Dprinting", which provides"students qualification". A student team of 53 people is composed of 46 designers from AECOM global offices and 7 students from domestic famous universities.

Ma Yihe told about 3D printing architecture cases
In order to understand 3D printing architecture technology, students listen to president Ma's specialist lecture with the shortest time. The designers applaud for Ma Yihe and his building creativity. President Ma's 16 years 3D architecture technology design experience brings resonance among designers. In designer's view, The buildings are extremely beautiful and have not happen cracks and safety problems for years since printing, including 10 buildings in Shanghai Zhangjiang Qingpu Park, Suzhou factory 6 floor (including underground one floor) structure laboratory building and 1000 square meters three floors inside and outside integrated villa. In the past, president Ma woke up in a dream for many times and was afraid that the printed house had collapsed. " Today, I will not weak up from nightmare because we have AECOM designers", he said with typical sardonic wit.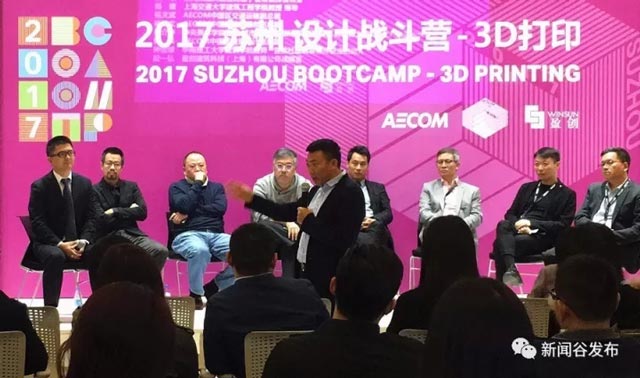 Designers, experts and founder's brainstorm
President Ma said that " a good designer should save money for owners". The "ink" of "magic brush" comes from the urban regeneration mine, which is not ecological and environmental, but also save energy and cost. In the past, 3D printing architecture technology was obstructed because of no acceptance standards! Nowadays, more and more governments and property companies around the world are accepting 3D printing architecture technology, which makes designers full of confidence.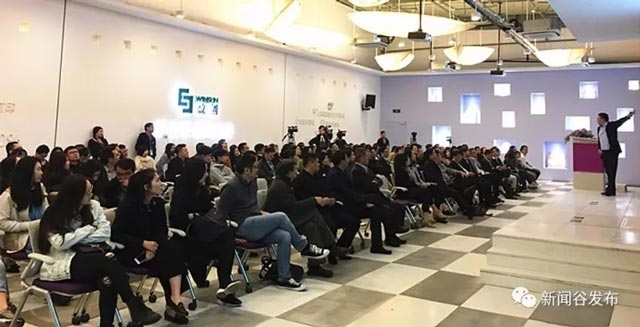 Training for designers is nothing new for Ma Yihe. Because he trains his company's designers every day. It is the first time that he trains designers from around the world. He said in a speech: This sharing has strong professionalism, which is a change for dream interactivity and mutual learning. The "bootcamp" only talks about technology, design and dream. In particular, he has opened up 3D printing machines that are in the state of technology secrecy, allowing designers to watch 3D printed building devices that are working.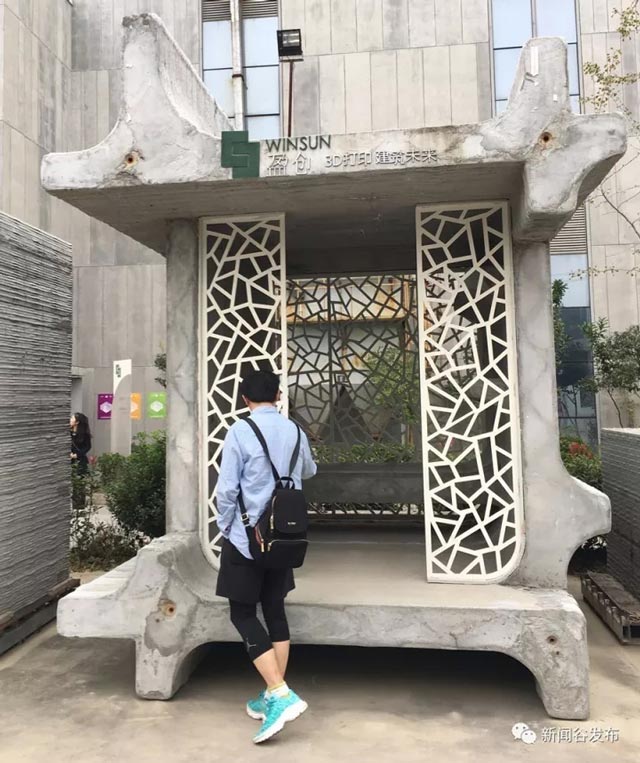 Designers study 3D printing architecture
Can the future products grow themself?
The machine can print automatically with a drawing. Clever owners look for the best designer to design drawings. 3D printing architecture technology helps customers solve impossible design and achieve high efficiency building. So what's the future products of 3D printing? You can find the answer in Winsun Suzhou factory. But Winsun wants to challenge themself and join in "bootcamp" with a group of 6 people.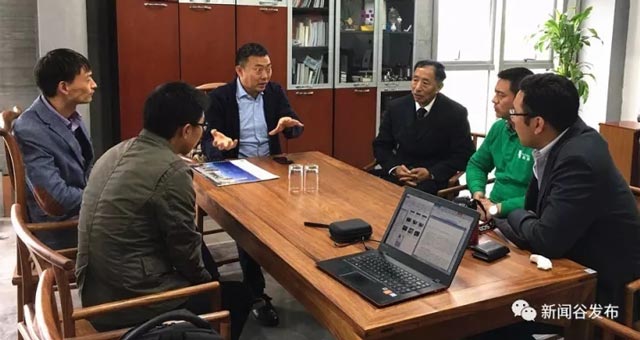 The eighth bootcamp has set up led by Ma Yihe
In the past, Winsun team has created so many miracle by 3D printing technology, including Dubai mobile office projects, housing recovery of Saudi Arabia and US super high-speed rail. "Bootcamp" is just the first step for future's architecture products.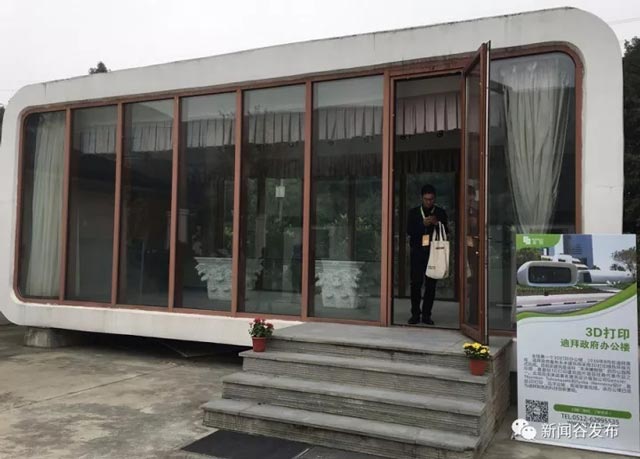 The designers experienced 3D printing architecture
In the group meeting, Ma was discussing with the group member about how to contest 7 groups of AECOM with humanized, personalized design. Ma thought the competition was equal in the knowledge advantages between Yingchuang 3D printing architecture technology and AECOM design, which made the competition more serious. On the one hand, Ma required the factory matched the printing requirements of "bootcamp" designers. On the other hand, the group member should prepare the display bracket in advance, and pay attend to the color design of 3D printing. All the details should have a clean end, which can be called perfect design.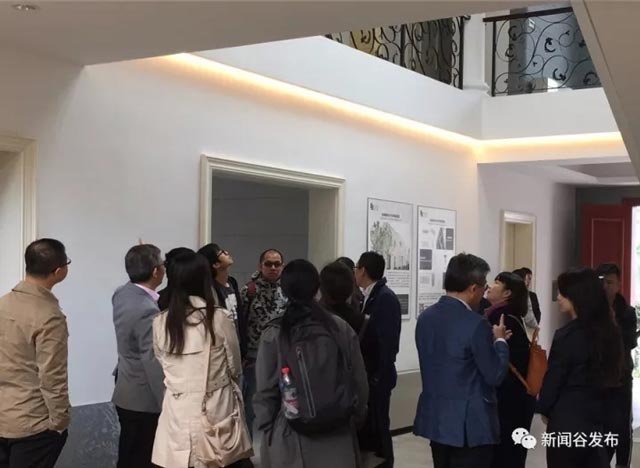 The designers study 3D printing villa
Does construction industry lag behind?
R&D center was proposed, a place that designers do not want to go home. Can it be designed within 7 days? Ma Yihe proposed to design a technology city for environmental protection to recycle a green earth. In the building, there are various interesting things and eatable green virescence as well as little animals running around. It can be built by urban construction waste such as mine and tailings by bold design. But the sharing must be mainstream, such as "face accommodation". Ma also will open villa lodging right of 3D printing for designers to make experience design.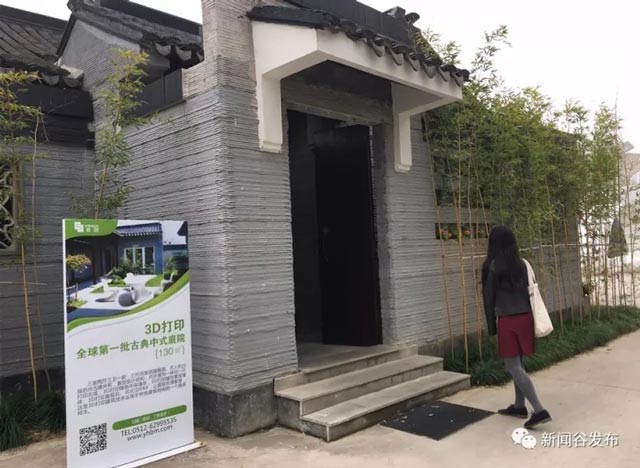 Winsun's Chinese style opened for designers
After president Ma's assumption, industrial senior experts started a heated brainstorming on how to design 3D printing architecture, which held by deputy president of AECOM, and Asia-pacific planning and design director, Li Li. Many senior experts brought plenty of heuristic thoughts to the students of "bootcamp", including Wang Huan, Chief digital officer and chief marketing officer of Saint-gobain Asia Pacific, Yang Jian, doctoral supervisor and professor of architecture engineering of Shanghai Jiaotong university, Hong Wen, deputy president of AECOM China Construction Service, Zhong Bing, deputy president of AECOM architectural design in China, Yi Jiazhong, professor of central academy of fine arts, deputy president of urban design and innovation research institute and general planner of the maker factory of ministry of education, Zhong Guanqiu, founder of Shuliangshe construction office and teacher of School of Architecture, South China University of Technology, Duan Yihong, chief manager of Yingchuang Building Technique (Shanghai) Co.,Ltd (Winsun) and Yang Wenwu, deputy president of AECOM China transportation.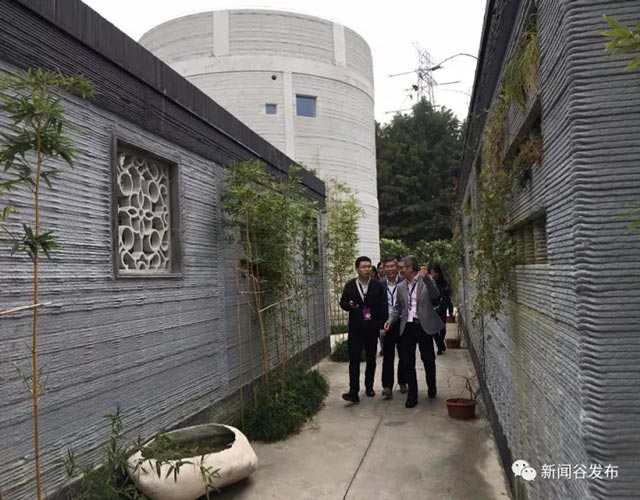 The designers of this "bootcamp"comes from different industries, such as craft, equipment, transportation and environment... the designers felt that the construction industry indeed lag behind other industries when they heard the fact that the building materials made no change because of cheap and economic.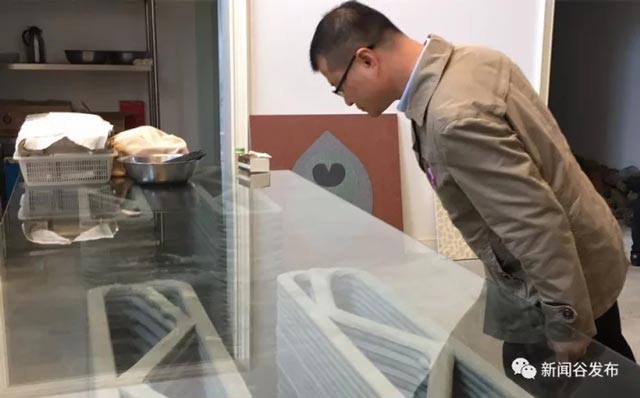 The designers were attracted by this table
The designer knew the importance of building materials. But the cost can not reduce because the concrete is too heavy. Large 3D printing architecture is rare seen, which is more difficult to reach to green architecture comfortable standard. But experts thinks that you will not develop forward if you don't reply on new technology. Internet is a good example. No one believe it before and nowadays no one can live without it, which is the same with architecture industry. The development of 3D printing technology has promoted the development of new materials. You may break your way if you still resist to use. In the brainstorm, the experts proposed how to actively develop with AI and machine. The build with long time service appears with source recycle technology. New technology changes our mind. 3D printing technology changes design process, which differs from building method. New architecture production mode changes the process of construction, building, demolition and recycle. The concept of maintaining design, materials and steel design and the protection design of engineering environment changes with different structure system changing. The construction industry indeed lags behind without 3D printing technology. AECOM designers do not to change the industry but to change the world.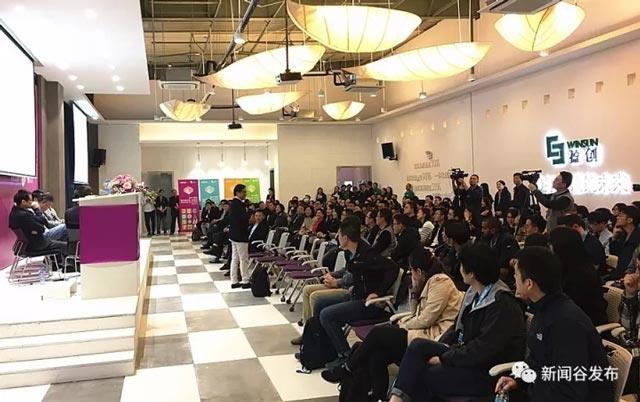 In brainstorm, AECOM designers proposed questions on site
Bootcamp is a good chance, to change the human society, to consider quality, delivery time and cost, to face new challenge aiming to make life better and the technology closer to human. How the design of bootcamp influence the future? The future will be better and many question unsolved will be solved. The cooperation between AECOM and Winsun creates a new future.
You do not fight alone in the bootcamp
The designers are award that it is a lifetime work. You do not fight alone in the bootcamp.
News from News Valley
Yingchuang Building Technique (Shanghai) Co.,Ltd. (Winsun), the leader of global 3D printing architecture, was found in July 24, 2003. The company specializes in 3D printing architecture and D&R, production of building new materials more than 16 years, which is a high-tech enterprise that first truly achieves 3D printing architecture in the world. Yingchuang holds 129 national patents and is awarded as important enterprise of " one belt one road" policy, brand enterprise impacting on Chinese real estate, China real estate integrity enterprise, Shanghai excellent alliance enterprise, China real estate develop enterprise and preferred supplier enterprise of top 500 business real estate projects and is first recognized as a "high-tech enterprise" in the industry.
Winsun website:http://www.winsun3D.com
AECOM is committed to building more beautiful world, providing infrastructure design, construction, investment and operation management services for governments, enterprises and institutions in more than 150 countries around the world. As one of the Fortune magazine top 500 companies and the world's top comprehensive service enterprise, we fully integrate global expertise and experience to help our clients cope with the most complex challenges. All professional services provided by AECOM are actively and effectively leading the key development from high performance buildings and infrastructure to high resilience community and environment, and to safeguard national security and stability project. In 2016, AECOM has an annual turnover of about $17.4 billion.
AECOM website:http://www.aecom.com
Winsun3D printing architecture classical case
Winsun 3D printing government office within 7 days

Winsun 3D printing APEC summit wall project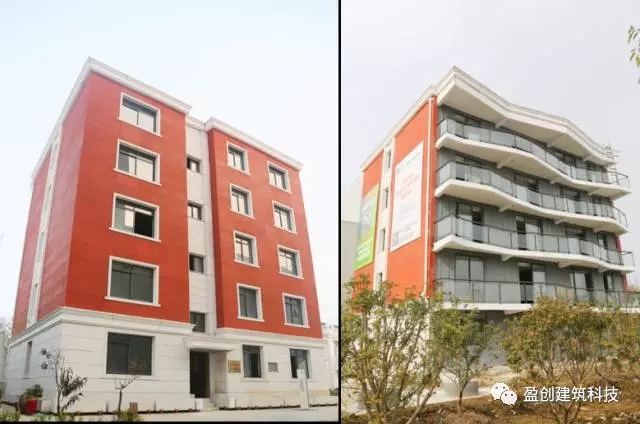 Winsun 3D printing 6-floor project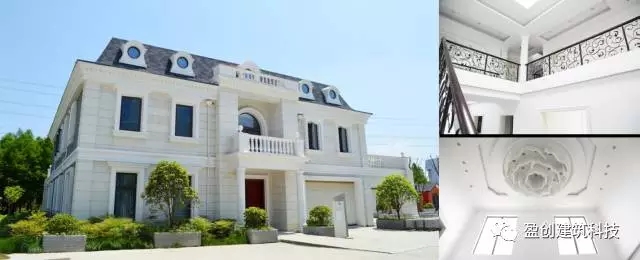 Winsun 3D printing 1100㎡ luxury villa project - 5-floor overground and 1-floor underground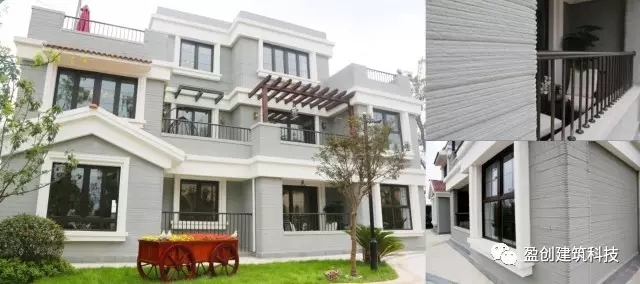 Winsun 3D printing Wujiang Languang villa project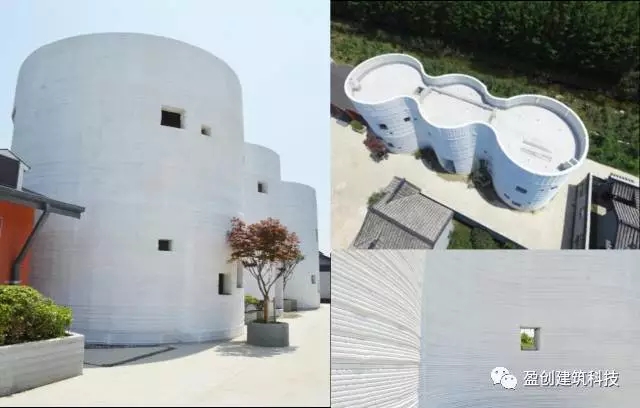 Winsun 3D printing heteromorphism construction project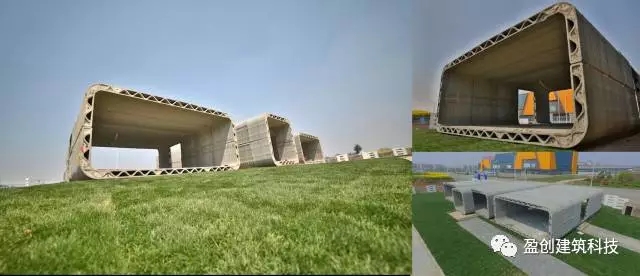 Winsun 3D printing bus hub general command post project

Winsun 3D printing Chinese classical architecture project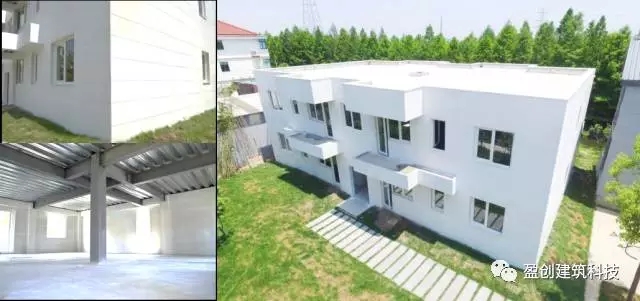 Winsun 3D printing the perfect combination between lightweight maintenance system and steel structure assembly building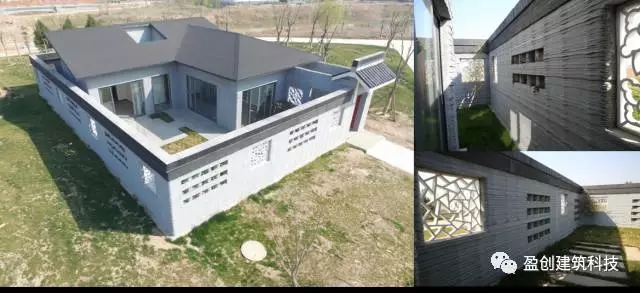 Winsun Binzhou Innovative industry Chinese modern architecture project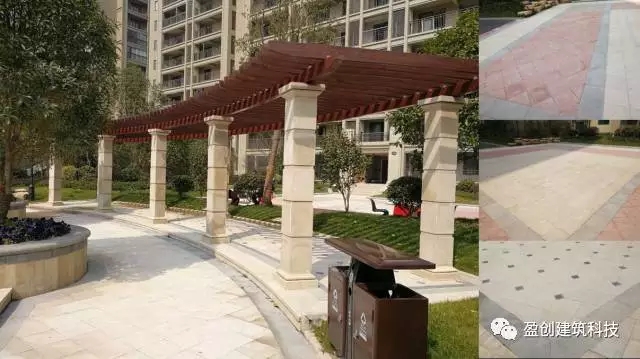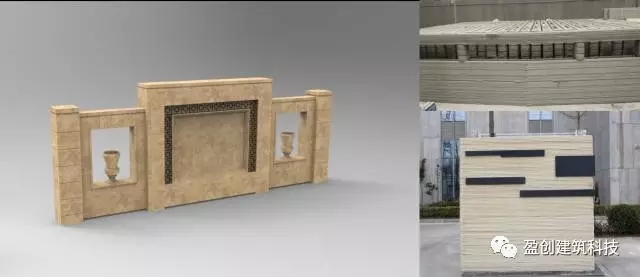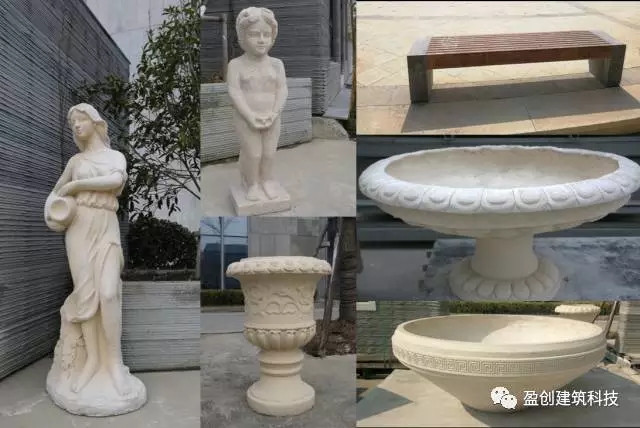 Winsun 3D printing Jiayuan south land pavement, landscape wall, landscape sketch

Winsun 3D printing sewage well underground pipe gallery facilities project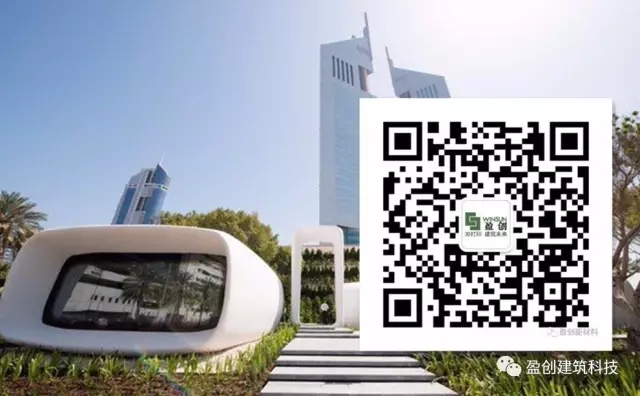 Please follow us to view more about 3D printing architecture